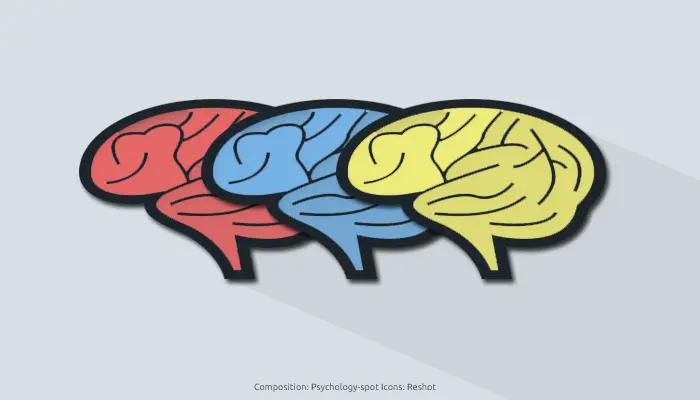 At first glance the question may seem a truism, but it isn't. When we ask someone about their laterality, they will usually respond that are left handed or right handed, guided by their dominant hand. However, laterality is a concept that goes far beyond the hand preferably used.
Laterality implies the preferential use of a part of the body, including the hand, foot, ear and even the eye. Using always the right hand does not imply that our laterality is equally right but that we can have a crossed laterality; that is, there is no homogeneous dominance of one part of the body over the other; We can write with the right hand but preferably use the left leg or listen better with the left ear.
Formerly one of the reasons that led to the development of a cross-laterality was the belief that left-handed people were close to demonic elements. Subsequently, when this absurd idea was discarded, another hypothesis was given way, no less unscientific: left-handers live less than right-handers, have immunological alterations and suffer from allergies as well as have a greater predisposition to traffic accidents. We could then imagine that the most bizarre and even cruel methods were applied to the little ones, to try to eliminate their left-handedness.
A very interesting study developed by Saudino and Mcmanus (1998) shows that left-handedness is distributed as follows:
In men, left-handedness is 10.03% of manual predominance while 40.89% in the auditory predominance.
In women there is a manual predominance of 7.96% while the auditory predominance is 29.67%.
Results? The normal adult population normally has a crossed laterality, while the data we know and with which all products are manufactured is that: 87% of people are right-handed.
Undoubtedly, culture and its products make life difficult for lefties but… being left-handed has its advantages. For example, hearing a joke activates the right central parietal region; an area that in the left-handed experiences a more diffuse and global activation. This would indicate that, even after a brain injury, left-handed people could understand and laugh at jokes more easily than right-handeds.
In turn, there are other theories that claim that left-handed people are more creative. Is that true? Here you can see some famous people who can give us an idea. Among the writers we find: Franz Kafka, Mark Twain and Lewis Carroll; Among scientists we come across: Albert Einstein and Marie Curie; Among the painters are: Michelangelo and Leonardo Da Vinci; of the conquerors and leaders: Napoleon Bonaparte, Julius Cesar and Fidel Castro; while of the musicians we find: Ludwig van Beethoven and Johann Sebastian Bach.