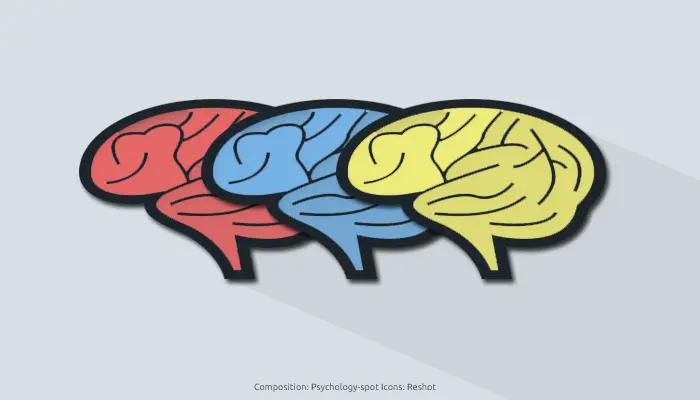 If you have a teenage son and sometimes you think he does not hear you when you speak to him, you are not imagining it, the confirmation comes from a group of neuroscientists of the universities of Harvard, Pittsburgh and California, who analyzed what happens in the brain of adolescents when their mothers reprimand, criticize or lament their behavior.
The complaints and the maternal reproaches act as a switch in the adolescent brain
The researchers worked with adolescents of an average age of 14 years, who listened for just 30 seconds to a recording in which their respective mothers criticized, reprimanded or reproached them for something they had done. While listening to them, the neuroscientists scanned their brains.
The recordings contained quite common reproaches, such as: "How many times will I have to tell you to pick up your shoes when you come home and do not leave them lying around? Pick them up and take them to your room!"
The neuroscientists focused on three specific networks in the brain of adolescents: the areas related to the processing of negative emotions, such as the limbic system; the areas involved in the regulation of emotions, such as the prefrontal cortex; and the areas that intervene in the understanding of other people's perspective, such as the conjunction of the temporal and parietal lobes.
In practice, they analyzed what happened in these areas of the brain while teens listened to their mothers' complaints, compared to other recordings in which they listened to their mothers talk about irrelevant and boring things, like shopping.
What did they discover?
When teens listened to their mothers' reprimands, in their brains there was more activity in the areas involved in negative emotions, which is not surprising since no one likes to be criticized or reprimanded. However, the interesting thing was that decreased also the activity in areas related to emotional control and empathy. And those changes were maintained after hearing the reprimand.
This suggests that, in response to maternal complaints, adolescents simply "turn off" social processing, which means that they do not try to put themselves in their parents' shoes in order to understand their point of view.
The decrease in brain activity in the regions involved with mentalizing and assumption of perspective could explain why so many conflicts arise with adolescents and it is so complicated to solve them, as well as the fact that they often turn a deaf ear to requests from their parents.
Why do they do it?
An alternative explanation could be that adolescents "turn off" those areas of the brain as a self-protective defense mechanism, to stop the conflict and the escalation of tension. In fact, the researchers found that teens, who said their parents were more understanding, were also the ones who tended to show greater inhibition when facing criticism and reproaches.
How to "hack" the adolescent brain?
Nobody likes to be criticized and reprimanded, criticisms usually generate a defensive reaction, either by arousing anger or, as teenagers do, disconnecting from the situation.
The best way to avoid this effect is not criticizing but proposing solutions directly, instead of always focusing on negative things. For example, instead of lamenting because your child left the shoes in the living room, tell him directly what you expect from him: "I would like you to pick up your shoes and take them to your room". It is a more emotionally neutral phrase that contains a solution.
Therefore, do not reproach, dialogue. Do not criticize, offer solutions. Your relationship will improve significantly.
Source:
Lee, K. H. et. Al. (2015) Neural responses to maternal criticism in healthy youth. Soc Cogn Affect Neurosci;10(7): 902-912.