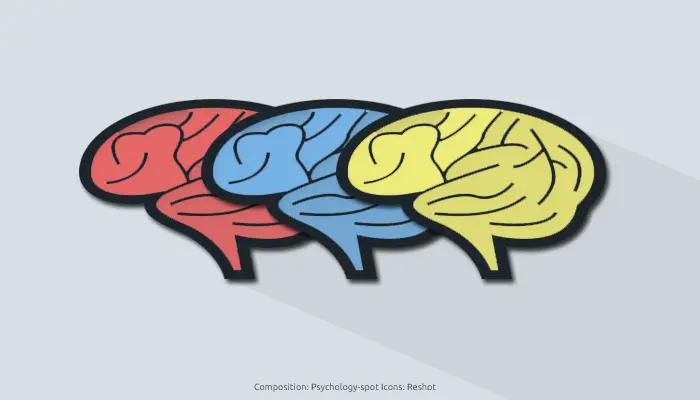 There are people who are distracted by the flight of a fly, the smaller stimulus makes them lose the concentration. But the ability to select relevant information and discard the irrelevant ones is essential for survival and in everyday life, especially in an environment like the current one in which we are constantly bombarded with stimuli.
Nevertheless, the attention is a complex process that operates through two complementary mechanisms: there is a mechanism that we can consciously activate to concentrate on one activity and another that is automatic, is activated when an environmental stimulus captures our attention and distracts us from what we were doing.
If the conscious mechanism is not strong enough, our attention will be continuously captured by sounds, movements and other environmental stimuli, and this means that we can't achieve a good level of concentration or can't keep it long enough. Therefore, not surprisingly, neuroscientists at the University College London have discovered that distracted people have a greater amount of gray matter in the superior parietal lobe.
The more you get distracted much more gray matter you have
These researchers studied the brains of 145 people undergoing various tests with which they were evaluated their level of awareness and the tendency to get distracted in everyday life, such as forgetting where they had parked the car, having mental voids or not remembering what they had to buy at the supermarket.
The results revealed that there are differences in the brain in some of the structures related to the ability to maintain the attention. In fact, it was observed that the greater the volume of gray matter in the superior parietal lobe of the left hemisphere, the greater is the tendency to distraction. This area of ​​the brain is associated with attention control and suppression of irrelevant stimuli from the environment.
Distraction may be due to an incomplete synaptic pruning
The gray matter consists of glial cells, neuronal cell bodies and dendrites without myelin. The fact that the cells that make up the gray matter have not myelin means that they can't quickly transmit nerve impulses. Therefore, their main function is not to make us respond when we sting a finger, for example, but are involved in the reasoning, a much slower process. That is why, historically, intelligence has been linked to gray matter volume. It was also believed that a greater volume of gray matter corresponded to a better cognitive performance.
However, these neuroscientists have a different theory, based on an evolutionary perspective. Their hypothesis focuses on synaptic pruning that occurs during childhood and adolescence, which serves to improve the efficiency in processing information. As a result of this pruning there is a reduction of the density of gray matter, particularly in areas of the cerebral cortex.
In fact, the synaptic pruning is as important as the creation of new neural connections, since so the brain will eliminate weak or aberrant synaptic connections created during the first months of life. This will discard the connections that we do not need and will reinforce those that we need, with the aim of creating a more precise cognitive system.
Of course, the synaptic pruning continues throughout the rest of adult life. In this case are eliminated branches of axons unused. That's why it is important to train our cognitive functions such as memory, mental agility and attention, because if we don't use them we will lose them.
Therefore, if you consider this synaptic pruning as a maturation process, it is understandable that a smaller volume of gray matter in the superior parietal lobe of the left hemisphere can produce a greater attentional control and less distractibility.
In other words, the brain of the people who get distracted easily didn't suffer a relevant synaptic pruning, and for this reason retains a greater amount of gray matter and may be distracted by the flight of a fly.
Source:
Kanai, R. et. Al. (2011) Distractibility in Daily Life Is Reflected in the Structure and Function of Human Parietal Cortex. Journal of Neuroscience; 31 (18): 6620-6626.