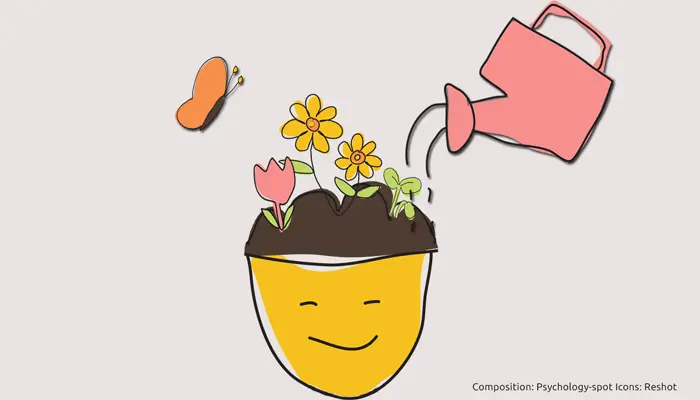 For centuries we have extolled values such as solidity, permanence and stability. We even praise those who remain the same through the years while we face change saying: "You're no longer the same." As a result, it is natural that from a young age we view movement, uncertainty and flow with suspect and that many times they even generate fear in us. This cultural conception is at the base of the resistance to change.
We refuse to change, clinging to our "self" and the values we have learned as if they were a lifeline in the midst of the sea of changes that surrounds us. We do not realize that "The human body lives because it is a complex of movements, circulation, breathing and digestion. Resisting change is, then, like holding your breath: if you persist, you kill yourself", as Alan Watts wrote.
Why do people resist change?
We are not the same person as 10 years ago and we will not be the same person 10 years from now. In fact, if our "self" remains unchanged, we should worry because it means that we have not lived significant experiences, that we have not left our comfort zone, that we have not learned anything along the way and that we have not challenged our beliefs.
For many decades existed the idea that the personality, once formed, was quite immutable. However, in recent years this concept has been called into question. Psychologists from the University of Georgia, for example, verified that marriage produces important changes in our personality only after the first year of living together, while another group of psychologists from the National Institute on Aging in Baltimore verified that divorce also generates relevant transformations in our personality traits.
In 2016, psychologists from the University of Edinburgh compiled the results of personality tests carried out on 174 adolescents in 1947 and applied the same test again 60 years later. They found that we are quite a different person at 14 and at 77. However, despite these results, we continue to cling to the idea of an unchanging "self".
It is an unnatural paradox according to which the "self" resists change, both in the "self" itself and in the universe that surrounds it. Alan Watts explains that "Consciousness, what we call 'self', is actually a constantly moving stream of experiences, sensations, thoughts and feelings, but because these experiences include memories, we have the impression that the 'self' is something solid and immobile, like a tablet on which life inscribes its chronicle".
"However, that 'tablet' moves with the fingers that write, as the river flows along with the waves of water, so that memory is like a chronicle written in water, not a chronicle with engraved characters but with waves that the other waves, called sensations and facts, set in motion."
Memory is to a great extent what generates that illusion of solidity in the "self", which makes us think that our personality characteristics, values or beliefs are immutable. This leads us to see ourselves as a "finished product" instead of perceiving ourselves as a "work in progress".
In fact, a study carried out at Stanford University revealed that those who have a rigid vision of themselves become more attached to the identity they have built, in such a way that they end up living many experiences with more anguish since they perceive change as a personal attack.
Therefore, resistance to personal change usually ends up generating suffering. If we do not flow and refuse to accept that our "self" is also in continuous transformation, we will try to find meaning in the world and in our experiences by trying to fix them. Then there is a conflict between our desire for permanence and the inevitable flow.
Watts warns that it is a futile and frustrating conflict, a vicious cycle, "Like a disoriented snake trying to bite its own tail." To live we must change. If we don't learn to flow, we will feel like we are falling behind and the world will seem more chaotic and hostile because we refuse to understand it. Therefore, the resistance to change of the "self" will only produce pain and suffering.
How to overcome resistance to personal change?
"Life, change, movement, and insecurity are so many names for the same thing," Watts said. "Every form is really a pattern of movement, and every living thing is like the river, which, if it did not flow, could never drift."
Change is not simply a destructive force. It is not something we should fear or protect ourselves from. Of course, all change contains the seed of uncertainty, and that can generate fear, but we can also see it as an opportunity to explore new facets of ourselves.
We need to stop thinking of ourselves as static entities and begin to understand that consciousness also moves because it is a product of change and the world that surrounds it. The universe does not respond to the immutable laws that we have established or to the static image that we have formed.
We need to constantly update both the image we have of the world and the one we have formed of ourselves in order to incorporate the changing elements and be able to flow with the course of events. This way we will avoid the conflict and the fear that it generates.
How to do it? Watts stated that "The only way to make sense of change is to immerse yourself in it, move with it, participate in the dance […] To understand insecurity, you don't have to face it, you have to incorporate it." That is the way to overcome resistance to personal change and become more flexible, open and, ultimately, happy people.
Sources:
Watts, A. (1994) La sabiduría de la inseguridad. Barcelona: Kairós.
Lavner, J. A. rt. Al. (2018) Personality change among newlyweds: Patterns, predictors, and associations with marital satisfaction over time. Dev Psychol; 54(6): 1172-1185.
Harris, M. A. et. Al. (2016) Personality Stability From Age 14 to Age 77 Years. Psychology of Aging; 31(8): 862–874.
Howe, L. C. & Dweck, C. S. (2016) Changes in Self-Definition Impede Recovery From Rejection. Pers Soc Psychol Bullan; 42(1):54-71.
Costa, P. T. et. Al. (2000) Personality at Midlife: Stability, Intrinsic Maturation, and Response to Life Events. Assessment; 7(4): 365-378.